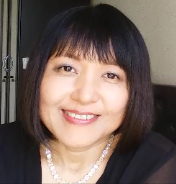 My late father was a journalist who also owned a bookstore, so as a child I had plenty of opportunities to read up on a wide range of subjects. In many ways, my literary background paved the way for me to teach the Thai language to foreigners.
I graduated with an English Major (B.A.), and as a result, explaining the differences between Thai and English became a strong point in my teaching.
Later, I joined the U.S. language and cultural training program for Indochinese refugees in 1983 (The Consortium, Phanat Nikhom Chonburi, Thailand). Following the American method, I learned how to teach language and culture to adults.
I started teaching Thai to foreigners in 1992. I began teaching via Skype in 2004. With Skype my teaching business has expanded internationally.
Regards,
Narisa Naropakorn