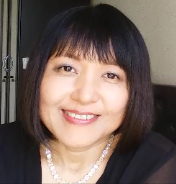 Is this your first time here? If so, please take the time to read about my teaching background.
I've been lucky over the years to have generous students who leave compliments. They make me blush but I love sharing them with first-time visitors. So if this is your first time, my testimonial page is for you!
I offer the tuition right from the start if you are new to Thai language and culture. Better start it right than have to fix it later, agree?
But my teaching does not limit to only Speaking/Listening skill. I also teach Reading, Writing, Test preparation including Thai Competency Test and Interview Test for Thai Permanent Residency Visa. 
For you who are experienced learners, this new year 2017 I have created my youtube channel called 'Fluent in Thai by Narisa' to help you learn better, improve better and become the fluent speaker of Thai language if it is your wish!
And if you are interested in taking Thai lessons via Skype but aren't sure if it'll work for you, why not schedule a trial lesson? It's free for you when you purchase a full course.
By the way, I also provide English Lessons for Thai learners via Skype, Translation, On-line Interpretation for couples and Thai Language Data Research Service.
Regards,
Narisa Naropakorn